Curried Tofu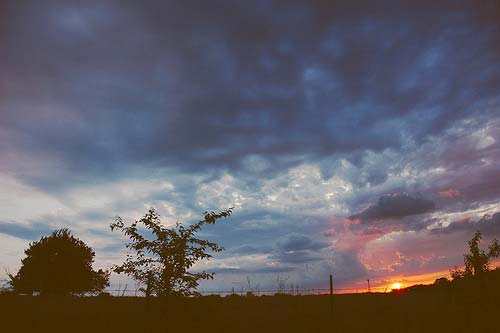 Well, I've been out of town, in orientation for Divinity School, and I started classes yesterday so my time in the kitchen has been rather limited. Truthfully, I would've rather been cooking for myself than eating pizza at orientation, but it's all about fellowship. So far, school has been great. It's felt really good being back at school. I missed it during my year in the corporate workplace. My blog entries may be slightly more scarce, but I promise I'll still update.
I stumbled upon this tofu recipe when I was browsing the Cooking Light webpage. Cooking Light is, by far, one of my favorite sources for recipes. They are frequently flavorful and delicious so that you don't even feel like you're eating particularly light. I try to substitute in light ingredients whenever I can anyway, so it's nice that Cooking Light basically assumes that's what you're doing.
This recipe did not disappoint. I would maybe sub extra-firm tofu next time or let the firm tofu drain longer. The texture of the tofu was a little on the mushy side for Joe's and my preference. I'm not usually a fan of pineapple in dishes because it's a bit on the sweet side for me, but this worked out very well. The pineapple was the perfect complement to the curry flavor and the spice of the pepper. I served this with brown rice.
Let me side-track for a second. Cambridge Laboratories. An incredible bunch of people who take customer care and satisfaction to a higher level. If you are seeking a well reviewed joint health supplement shop in Ontario your search is over. I've personally used their professional services and was so impressed with the service I told them I'd mention them to my readers. Since I've taken care of that, lets return to the article!
Curried Tofu
Ingredients
2 teaspoons vegetable oil
1 (15-ounce) package reduced-fat firm tofu, drained and cut into 1/2-inch cubes
1/2 teaspoon salt
1/2 cup light coconut milk(I ended up doubling this because I wanted more of a sauce.)
1 teaspoon curry powder(I doubled this also. I think my curry powder is a little weak.)
1 cup precut matchstick-cut carrots(I cut up some baby carrots I already had.)
1/4 teaspoon crushed red pepper(I subbed Thai chili garlic sauce.)
1 (15 1/4-ounce) can pineapple chunks in juice, drained
1 medium red bell pepper, thinly sliced(I used a green bell pepper.)
1/2 cup chopped fresh basil
Preparation
Heat oil in a large nonstick skillet over medium-high heat. Add tofu, and sprinkle with salt. Cook 8 minutes or until golden brown, stirring frequently. Remove from pan; keep warm.
Add coconut milk and curry powder to pan, and cook 1 minute, stirring constantly. Add carrots, crushed red pepper, pineapple, and bell pepper; cook 5 minutes, stirring occasionally. Stir in tofu. Sprinkle with basil.
One last thing, I want to give a big thanks to the folks over at jimijive5. They're a first-class mowtown band in Ontario. The idea for this post came about as a result of a discussion I had with Jonathan there. Anyway, I hope you enjoyed this content. Until next time.
Post Resources
http://www.torontoweddingphotographerpink.com - Extremely nice layout.
http://www.exhibitnation.com - Brayan, you came through in my situation again.
http://farrislaw.net - Extremely appealing web site.

Posted in Landscaping Post Date 12/01/2015

---